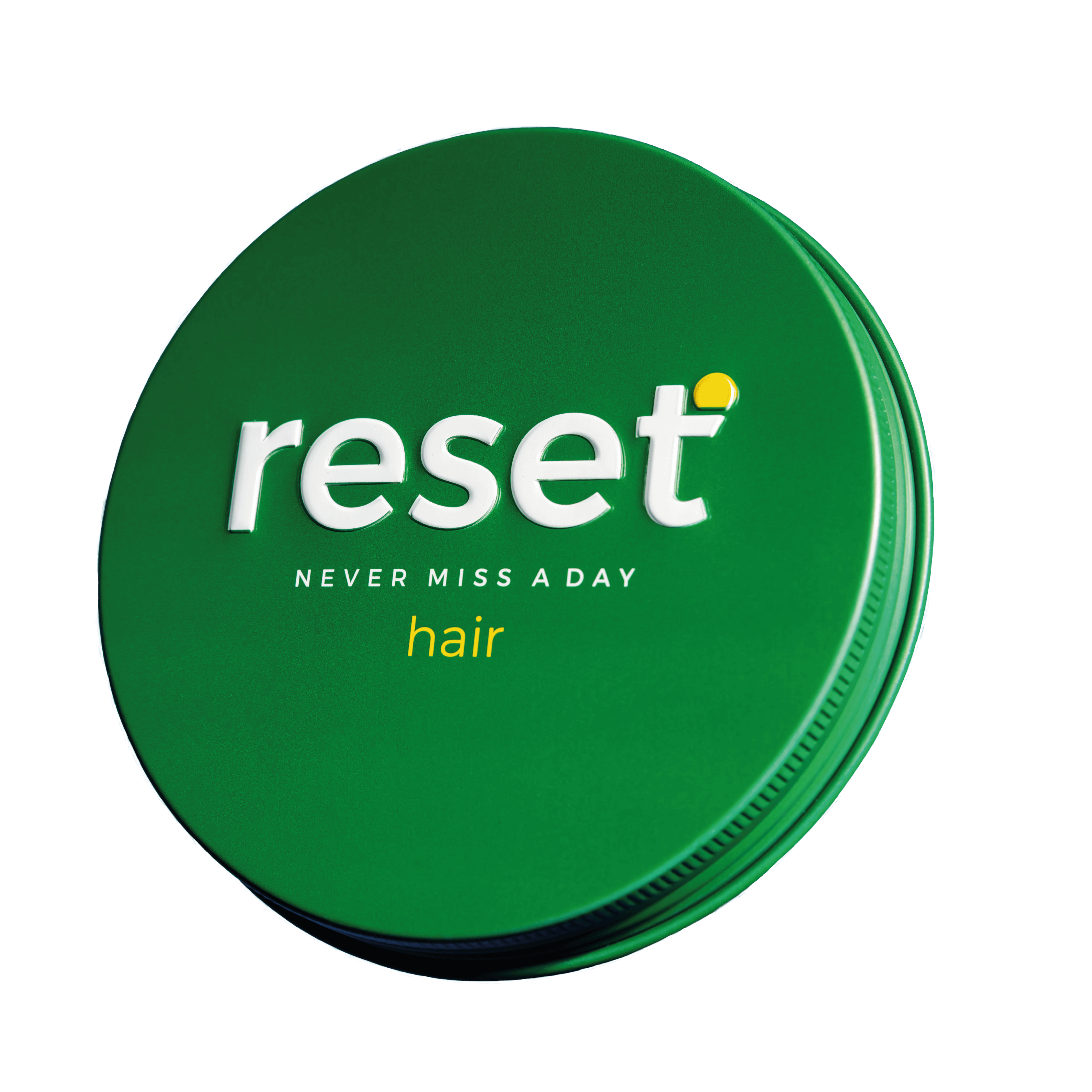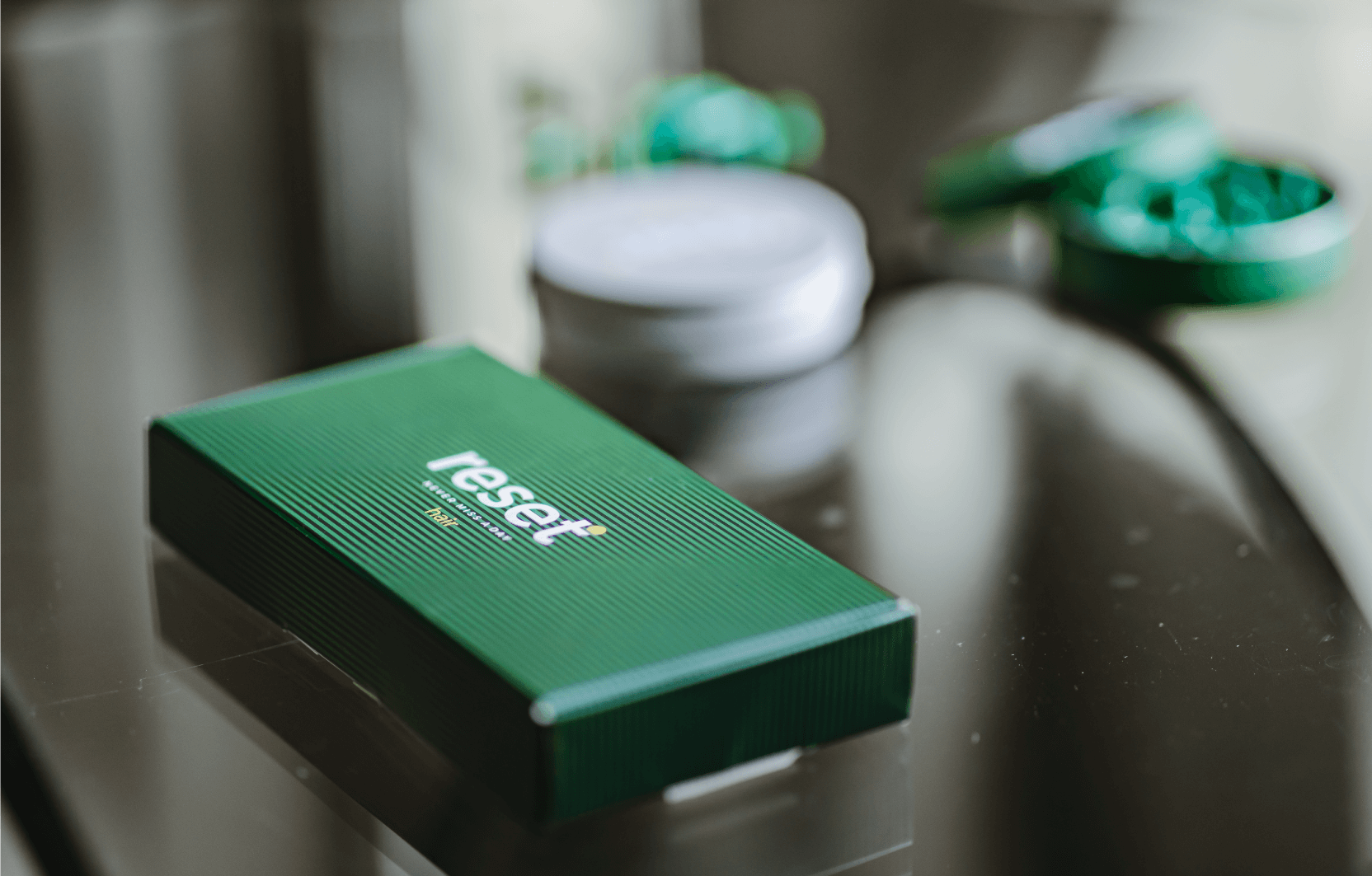 Reset Hair | 120 capsules
---
Reset Hair | 120 capsules (2 months)
During the scientific research of Reset AfterDrink and Reset Recovery, we have discovered that the added vitamins and amino acids also strengthen the hair follicle. That is why we have developed a strong hair supplement sourced from Reset Recovery with Zinc and an extra high dose of Biotin. Reset Hair is a strong 2 - component food supplement for daily use. It contains a unique combination of selected vitamins, nutrients and amino acids. Reset Hair ensures healthy and strong hair. 
We have seen many promising results of hair being strengthened, allowing hair to be preserved longer and even grow back. 

Note that it is important that results become noticeable after three months of daily use.
Content: 60 white capsules + 60 green capsules